Adidas Virtual Footwear Wall - F50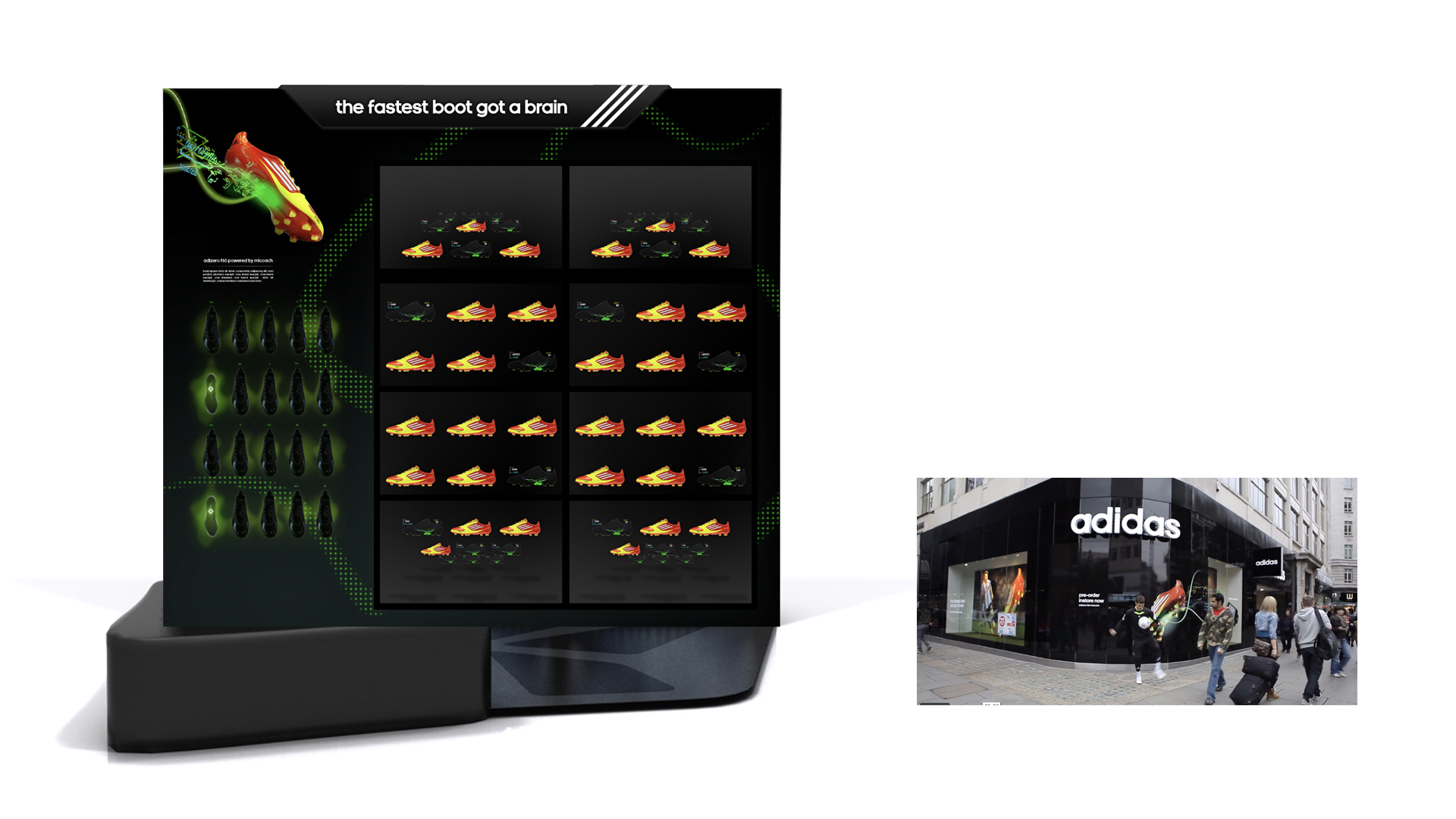 Ask
Start Creative needed a design lead to develop the proof of concept piece for the Adidaslaunch of the new F50 boot at the flagship store in London.
What I did
UX/UI
Art/Design direction
Motion Design
Results
The wall went live at the Oxford Street store for two weeks only on October 30th 2011.
Compared to typical boot launches, sale were up by 500%.
Links
https://www.red-dot.org/project/adidas-virtual-footwear-wall-f50-launch-18798/
Studio A - Previously Alex Clark Studio / Remote Studio. 2019 ︎