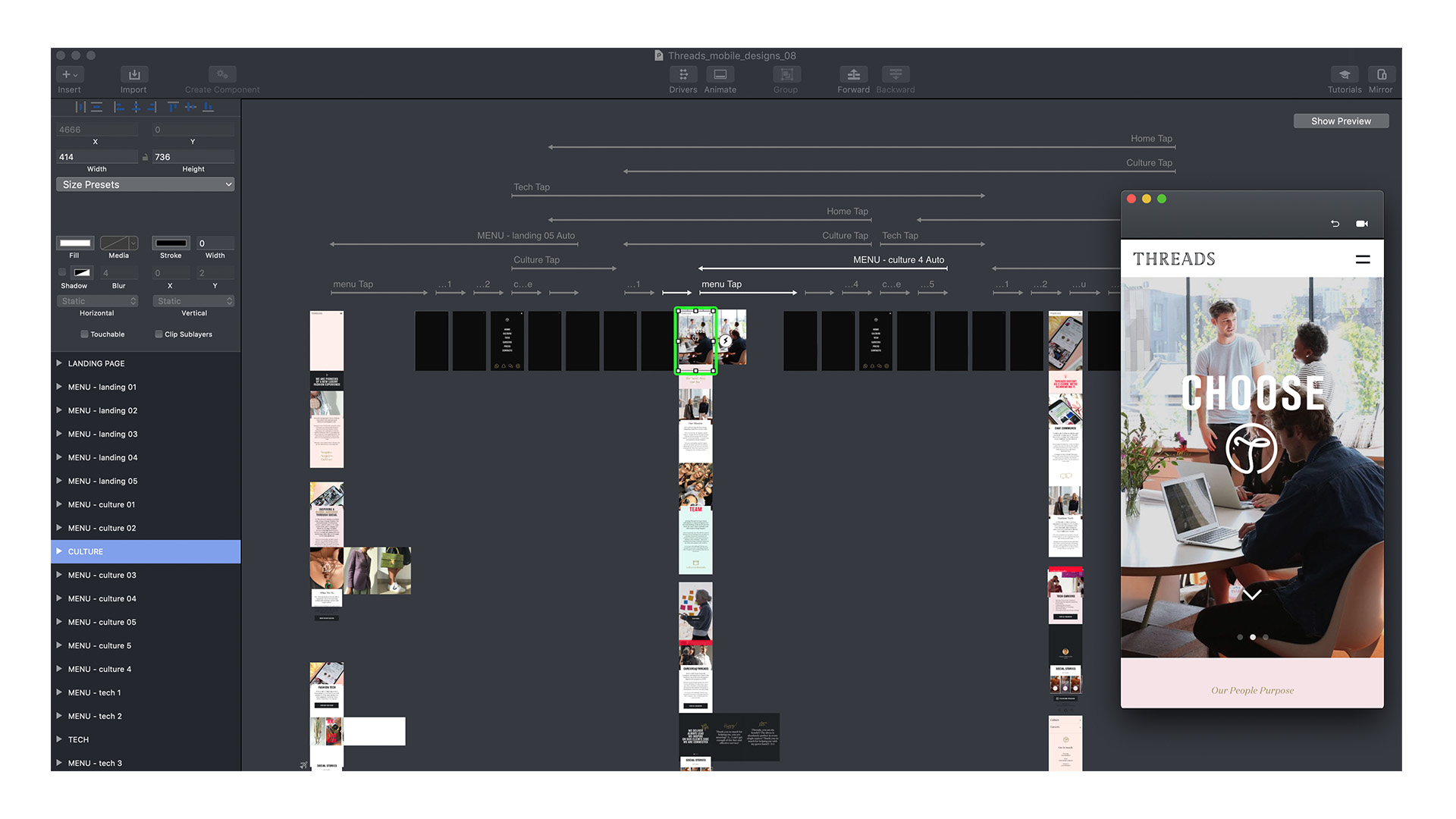 Ask

Threads needed a new website that was b2b, b2c and recruitment focused, a visually led project that could really stand out and really deliver what Threads were about.

What we did

Working closely the directors to develop a UX strategy, a strong visual direction, reworked the brand elements, then designed and developed a engaging website for desktop/mobile that clearly takes viewers on a journey through Threads.

We chose to create a web showreel that tells the story in a really engaging way. We pulled together with the whole in-house team at Threads to produce a great storytelling piece of work.

Results

The new website helped future investors, other businesses, a potential brand partnerships understand that Threads are a leading tech company pioneering the way in social/chat commerce. At the same time providing a window into the culture and personality of Threads.

Key points

Listed in Awwwards Website Honourable Mention 2018.

Successfully gained $20 million investment in 2018.